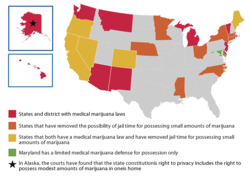 Sebastopol, CA (PRWEB) May 03, 2012
Dr. David Levitt, US Senate candidate running in Californias June 5th primary, called on President Obama to clarify statements he made on marijuana in Rolling Stone magazine, which Attorney General Eric Holder soon acknowledged were misleading.
The Rolling Stone statements concerned the presidents ability to end marijuana prohibition without new legislation. Obama claimed, I can't nullify congressional law. I can't ask the Justice Department to say, 'Ignore completely a federal law that's on the books.' "
The Controlled Substances Act actually gives the Attorney General Holder himself